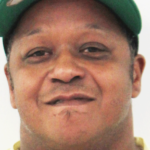 MANAGING EDITOR
Timothy Bold is majoring in mass communications at Forest Park with an emphasis on broadcast journalism. He has served as a reporter/photographer at The Scene for more than a year and won Missouri College Media Association awards for his news and sports stories and photos. He also is an avid pool player who qualified to compete in a world championship tournament in 2016 in Las Vegas, Nevada. He hopes to work for a major media network, travel the world and continue competing at pool.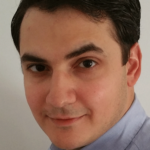 BUSINESS/WEB MANAGER
Victor Paletta attended Rockhurst University in Kansas City, where he earned a bachelor's degree in political science and Spanish. He later taught English in San Juan, Argentina, drove for a flatbed trucking company and studied web design in Santa Monica, Calif. He now is working on his certificate of specialization in web development at Forest Park.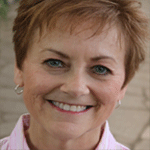 FACULTY ADVISER
Teri Maddox is a faculty member in communications at Forest Park and a feature writer for the Belleville News-Democrat. She has been a newspaper reporter for more than 30 years. She also has worked as a publicist, researcher, legislative aide, government teacher and park ranger. She holds a bachelor's degree in political science education and a master's in public affairs.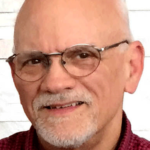 ASSISTANT ADVISER
Fred Ortlip joined the Forest Park communications department after a 42-year career with newspapers, including 36 years at the St. Louis Post-Dispatch, where he took early retirement in 2015. At the Post, he did stints in news, sports and features, working as a copy editor, video editor, supervisor and occasional writer.


REPORTERS/PHOTOGRAPHERS
Joshua Phelps
Garrieth Crocket
Destini Clark
Antonio Lloyd
Crystal Richards
COLUMNIST
Jason Ethridge
LAYOUT DESIGNERS
Andreal Luedde
Jayy Dixon
CARTOONISTS
Arrak Hutcheson