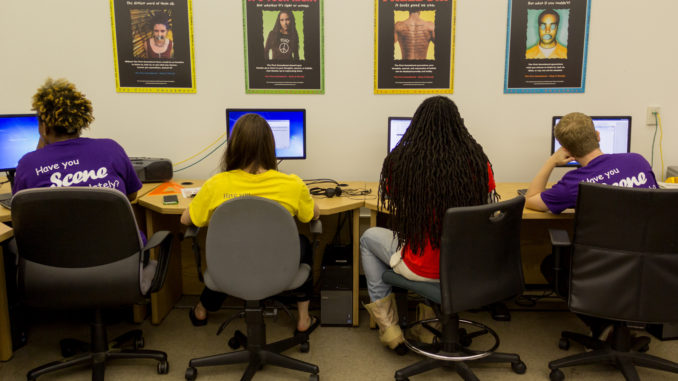 Do you have a nose for news?
Join the staff of The Scene student newspaper at St. Louis Community College at Forest Park.
We're looking for reporters to write about news, features, sports, business, politics, entertainment, technology, science, health, music or art, as well as photographers, editors, columnists, page designers, illustrators, cartoonists, graphic artists and advertising representatives.
Earn course credit in journalism or do it as an extra-curricular activity.
Expand your portfolio with clips and work experience.
Gain skills in writing, editing, photography, advertising, layout or design.
Keep students informed on local, regional and national issues.
Express yourself through editorials, cartoons, reviews or columns.
Work as a team, make new friends and be in the center of action on campus.
For more information, call the newspaper office at 314-644-9140 or stop by F-408