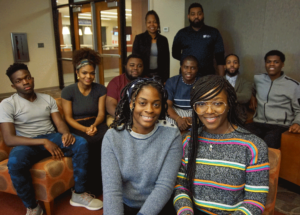 By Timothy Bold
The Scene staff
Forest Park's Student Government Association has all 11 members for the first time in more than a year.
"None of the (races) were contested, so we were able to accept the full board," said Donivan Foster, Campus Life manager and SGA adviser.
The association serves as a liaison between students and the administration. Members also develop programs and plan events on campus and in the community.
Last fall, only eight people signed up to run for SGA. They were all appointed, and the election was canceled.
The new SGA president is Tony Williams Jr., 27, an audio engineering major. He replaced Chester Henderson.
"It's not that I wanted something out of it, like power or prestige," Williams said. "(I wanted to) give something back to the student body."
Most of last year's SGA members graduated, but they left a legacy of holding blood drives and making contributions to causes such as breast cancer awareness.
Foster is optimistic that the new SGA also will make some positive changes.
"It's a very diverse group," he said. "That's the type of student government you want to have on campus," he said.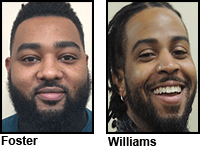 The other SGA members are Vice President King Nkopuruk, Parliamentarian Diamond Jones, Corresponding Secretary Abeku Pearson, Recording Secretary Jasmine Armstrong, Treasurer Kara Noland and Representatives at Large Dalia Alshawi, Jared Borja, Destini Clark, Abdul-Garar Olubogun and Kenneth Baker-Payne.
Nkopurnk, 30, a general transfer student, is from Nigeria.
"I was part of the student government when I attended school at the University of Calabar in Nigeria," he said.
"In life, you always stay relevant by being involved in the community. I started a club for students on campus called the African Pride Club."
For Baker-Payne, 19, a business administration major, serving in public office has been a lifelong dream.
"There's a core of things I like about this group," he said. "Drive, innovation and diversity."
The new SGA members are working to come up with ideas for what they want to accomplish in the next year.
Armstrong, 24, a general transfer student, is the only returning SGA member from last year.
"I feel really good and excited with the new team," she said. "It's lots of change and energy, but I like their charisma."