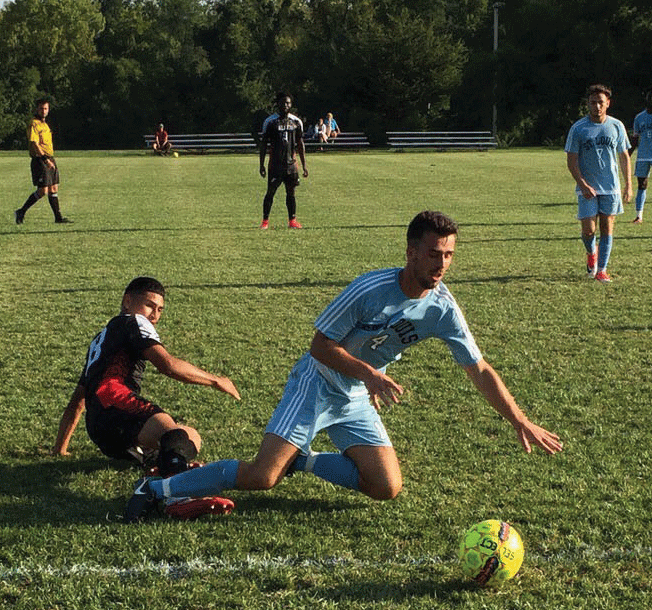 By Timothy Bold
The Scene staff
One year after the St. Louis Community College men's soccer team got to within one game of the NJCAA Division I national tournament, the Archers start a new quest backed by an unbeaten record and No. 1 national ranking.
The team, with only five sophomores and 17 freshmen, completed the regular season Oct. 16 by pummeling the Lindenwood University-Belleville JV 5-0 to improve to 18-0 and a five-game shutout streak. The team also extended its regular-season winning streak to 34 matches dating to the 2015 season.
The team hosts the Region 16 Tournament opener on Oct. 21 against MCC Blue River on the Florissant Valley campus. A win would vault the Archers to the semifinals at 2 p.m. Oct. 24. The championship game is set for 2 p.m. Oct. 28.
The Archers climbed to No.1 in the NJCAA poll in late September for the first time since 2002. "I think we continued building up to that ranking since 2015, finally getting recognition from the polls," coach Tim Mosby said. "The region is so much better than last season."
A strong freshman class more than offset the loss of several rising sophomores as the team averaged 4.3 goals per game and a 19.2 shooting percentage.
"We lost a lot of returning players due to academic reasons," Mosby said. Co-captains Chris Eduardo, a midfield-forward, and defender Connor Summerhill, both sophomores, like the newcomers. "They're very mature and really good players," Eduardo said.
Summerhill, one of nine players from Great Britain, relishes the challenge of being a co-captain. He said, "I feel being the leader is lots of responsibility doing a good job keeping everyone focused and ready to play."
The Archers' British invasion helped lead the team to an 18-1-2 record last season and the team reloaded this year with seven new imports, including leading goal scorer Conor McArthur from Scotland. Other key components include sophomore Chris Eduardo and fellow countrymen Connor Walters and Mattias Tonking, both freshmen.
McArthur has 16 goals, Walters and Tonking have nine each and Eduardo has eight.
"Our chemistry and hard work is what drives our offense as a team," McArthur said.
Defensively, the team has shut out opponents 13 times and held them to eight goals. Sophomore goalkeeper Braedan Passalis said, "Our defense makes my job easy, not giving our opponents any chances. They create the situation in front of me, closing in on the ball."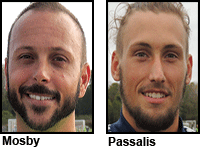 Passalis, a Missouri Baptist transfer from Winnipeg, ranks No. 1 in the nation with 17 wins and is eighth in goals-against average (0.57).
The Archers got a scare Oct. 12 at Southwestern Illinois College when they won 1-0 in overtime after some controversial officiating and close-call shots by the Archers that hit the goal post. McArthur scored the game-winner in extra time.
"This was the most challenging game this season by far," said Junior Yabwana, freshman midfielder from Soldan High School in St. Louis. "We weren't playing our best at all."
In their first match, the Archers beat Southwestern Illinois 6-0.
On the pressure of being No. 1, Yabwana said, "Everyone is bringing their best each game now. We now have a target on our backs."
Mosby added: "We don't feel any pressure. We just have to match the same intensity our opponents bring us every game."
STLCC now has back-to-back championships in both Region 16 and the Missouri Community College Athletic Conference and now gears up for the ultimate goal, a 13th national championship and first since 1989.
Last season, the eighth-ranked Archers were eliminated 3-1 in the district championship game by Parkland College of Champaign, Ill.
Sophomore Eric Habonimana, a defender from Soldan who has three goals, said, "This season is fantastic. We're hungry and poised for greater things."
Mosby, finishing his fourth season with the Archers, said the team approaches the postseason with a "win or go home" attitude. "Be healthy, well rested," he said. "The season has started over again."