By Timothy Bold
The Scene staff

The St. Louis Community College women's basketball team was short on depth but long on tenacity, and the team steeled itself for a successful season in part by practicing against men.
After a 21-8 regular season, coach Shelly Ethridge's team showed its grit by winning the Region 16 tournament and the District P championship, earning the 11th seed in the 16-team National Junior College Athletic Association Division II tournament in Harrison, Ark.

On Tuesday, the Lady Archers advanced to the tournament's Elite Eight by upsetting No. 6-seeded Guilford Technical Community College of North Carolina, 77-59.
But on Wednesday No. 3-seeded Monroe Community College, part of State University of New York, rode a 29-11 second-quarter surge to eliminate the Lady Archers 82-53, earning their 17th win in a row and 28th victory against three losses.
The loss ended STLCC's 13-game winning streak and gave them a 24-9 record.
With a roster that typically had just eight players, Ethridge molded it into a tight unit featuring a strong work ethic. Rigorous daily practices included scrimmages against a team of men.
"The season is 10 months long, so we all have dealt with a lot of adversity, injuries, disciplinary actions, family members passing, etc.," Ethridge said. "All of these obstacles have made us develop a strong bond, and we're willing to play for each other, not for ourselves."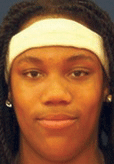 Starters Ellisha Davis, Shamiah Oliver, Chrishana Wilson, Alfreda Roberts, Shamara Glover and reserves Erika Harvey and Erica Waeltermann did the bulk of the work for the Lady Archers.
Wilson, a 5-foot-10 freshman forward from Gateway Academy in St. Louis, averaged 17.1 points a game and led the team in rebounds. In the District P championship, she pulled down a St. Louis Community College record 25 rebounds. In the NJCAA tournament opener against Guilford, Wilson hit 12 of 14 shots from the field, finishing with 28 points and 13 rebounds.
In that easy victory, Davis scored 14 points while Harvey got 12 points, including seven straight points early in the third quarter. Oliver added 11 points. The Lady Archers shot 54 percent from the field, while holding Guilford Tech to 29 percent.
In the second-round game against Monroe, STLCC started sharply, leading 19-15 after the first quarter. But errors plagued the Lady Archers ­— they committed 27 turnovers in the game to Monroe's 11. They trailed 44-30 at the half and never recovered.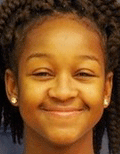 Oliver led the Lady Archers with 19 points, while Wilson was held to four-for-10 shooting from the field and finished with 10 points.
The team shot only 39.2 percent from the field.
Before the tournament, Ethridge praised her club, saying, "Every player plays a critical part of our success."
Like the men's team, the Lady Archers run a motion offense consisting of ball movement and lots of cuts around the perimeter, with the forwards crashing the boards.
"We like everybody to get a touch and let it go, and very rarely do they take a bad shot," Ethridge said.
Davis, a freshman from Belleville East, loves the offense. "We're on a fast pace up and down the court. (Ethridge's) style makes me a better point guard."
Ethridge added that scrimmaging against a men's unit "raises their level of play by increasing speed and physical style of play. They fought it in the beginning and eventually bought into my philosophy."
Roberts, a sophomore from Miller Career Academy in St. Louis, said, "Playing against them makes us react faster, and the physical play builds stamina."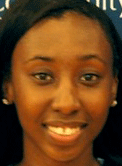 Wilson added, "Our offense is pushing the ball, spacing the floor and boxing out for rebounds."
Offensive rebounding was a key strength for the team, with Wilson ranking third nationally during the regular season with 5.3 a game and Roberts 22nd with 4.4 a game.
"We box out with better positioning and hit the boards," Roberts said.
Davis ranked fifth nationally in assists in the regular season, averaging 5.7 a game.
"Our defense is pressure, man to man," Ethridge said. "We rely on our defense to create offense. Initially our players didn't understand the importance of defense and didn't enjoy playing 'D' very much. Now they love playing it and have bought into our defensive scheme."
Going into the final game, opponents averaged 54.5 points per game with a 38.5 percent field goal percentage.
Ethridge, completing her fifth season with the Lady Archers, has a 91-39 record. Her first coaching stint was at Belleville Area College (now Southwestern Illinois College) in 1991, turning that club into a winning program. She moved on to the University Missouri-St. Louis, where she led the team to its first NCAA tournament appearance in 2000.