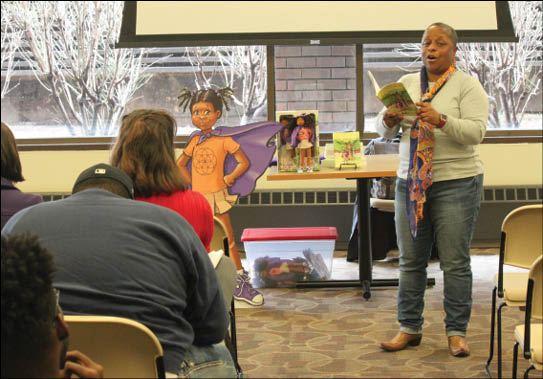 By Niki Best
The Scene staff
Assistant communications professor Tiffany Lee has great admiration for the Rev. Joseph Brown, a Jesuit priest who was the first black student at his seminary in the 1960s.
Stresses and challenges caused him to suffer an emotional breakdown, but somehow he managed to graduate.
"What I liked most about him was that he was honest about the highs and lows of his life," Lee said. "He would encounter a problem and fall down, but the difference was that he would get back up and keep trying."
Brown is one of more than 100 inspiring people whom Lee wrote about in her book, "Legendary East St. Louisans: An African American Series." She self-published it last August with co-author Reginald  Petty.
Lee and Petty appeared for a discussion and book signing on the Forest Park campus in February as part of Black History Month.
Adjunct communications professor Mariah Richardson led a similar event. She self-published the children's book "Madeline Delilah: Extraordinarily Ordinary" in 2012.
"The book is based around teaching children that they need to be responsible," she said. "Madeline Delilah learns that along the way."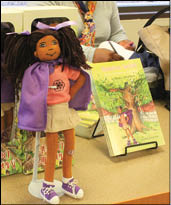 Inspiring black youths

Lee, 42, of East St. Louis, joined the Forest Park staff in 2008 after a year of teaching on the new Wildwood campus of St. Louis Community College. She now teaches Oral Communications and Public Relations.
"Legendary East St. Louisans" is Lee's first book. She wrote it because she wanted to inspire black youths by sharing stories of African Americans who have overcome obstacles in life.
"Many times, when we hear of people's stories, we don't hear about their downfalls," she said. "They make you believe that once they start moving uphill, everything moves out of their way. That is false."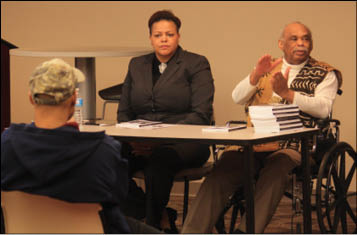 The Rev. Brown's story is one of Lee's favorites. Today, he is a published poet with a degree in American Studies from Yale University. He teaches at Southern Illinois University Carbondale.
Lee and Petty also wrote about Larry Gladney, a research physicist, professor at the University of Pennsylvania and author of more than 600 scholarly articles.
"His mother had been a sharecropper and moved to East St. Louis with him when he was a baby," Lee said. "It was her love for science that sparked his interest in the field. He began his undergraduate study in physics at Northwestern and earned his master's and Ph.D. in physics at Stanford University."
Lee's friend, Zita Casey, assistant humanities professor at Forest Park, helped edit the book. She describes it as "enlightening and important."
"I love it because it recognizes all of the outstanding people from East St. Louis and documents their accomplishments for present and future generations," Casey said. "It presents individuals who are worthy of imitation."
Teaching responsibility
Richardson, 57, has been teaching at Forest Park for 10 years, except for a brief break. Outside of the classroom, she has written several plays, most of them focused on self-actualization and current issues.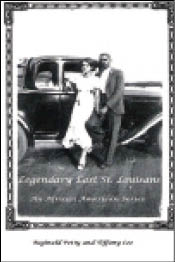 "Madeline Delilah: Extraordinarily Ordinary" is Richardson's first book. It was adapted from a play and illustrated by her friend, Dane Sislen.
"The setting of the book is in contemporary-old North St. Louis near the legendary Crown Candy store," Richardson said.
Madeline is a fictitious girl who loses a bracelet given to her by her mother, who is deployed overseas with the military. Madeline needs to find it before she Skypes her mother on Fourth of July.
"The book is based around teaching Throughout the story, Madeline gets help from her friends, Stanley and Lupe, who also learn about responsibility.
"What I like best about the book is that it is (written) from the child's perspective," said Carla Moody, a communications professor at Forest Park.
"We tend to think that children don't understand the world and personal events, but they do. Delilah is a wanderer and an adventurer; she is a dreamer – all the things that we, unfortunately, as adults give up."