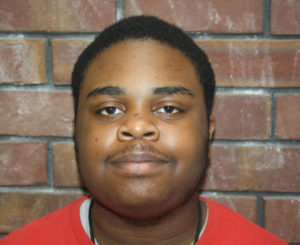 Social media have caused a dramatic change in the way people view one another, which may prove to be a good thing – or a bad thing.
Many people post opinions and other comments, photos and videos on sites such as Facebook, and the posts gain a certain amount of popularity. But it often doesn't take long for people to move on to the next best thing.
When something new comes along, whether a road-rage incident or a crime captured live, people comment online according to their perspective of what they saw.
Social media allow celebrities to draw more attention to themselves, but comments made by the general public may not create the kind of publicity they want.
Selena Gomez, who has 41.6 million followers on Twitter, is known for getting mostly positive feedback on her singing and acting.
On the flip side, Justin Bieber has 79 million Twitter followers and an avid YouTube fan base, but he gets a barrage of negative reaction to his behavior.
The pros and cons of social media can affect not just individuals, but businesses and organizations, too. Advertising can lead to increased sales and profits. Small companies, in particular, can gain a bigger foothold with positive reviews.
But a video showing an employee being unpleasant to a customer can hurt business. In a recent study, J.D. Power and Associates reported that 10 percent of consumers are unlikely to make purchases from a company after seeing negative social media.
News that a product might be defective can spread like wildfire these days, causing an instant drop in sales. The company that produces Hoverboards faced widespread criticism last year over fires that started while the devices were being used, and airlines banned their transport.
Social media also can be a vehicle for cyber bullies, whose comments are distributed widely and humiliate their targets while inspiring others to pile on. Cyber bullying has been linked to suicides and mass shootings at schools.
In 2006, a 13-year-old in St. Charles County hanged herself after receiving taunting messages on social media, an event that caused a national outcry and a new anti-bullying law in Missouri. Harassment and bullying have been linked to 75 percent of school-shooting incidents.