By Harold Crawford
The Scene staff
Many view community college as a place where young people seek to advance their educations. But older adults are using Forest Park as a path to different careers or simply as a way to learn new skills and boost their incomes.
According to enrollment statistics, about 15 percent of the more than 5,000 students at Forest Park are age 41 or older.
Here's a look at five of them: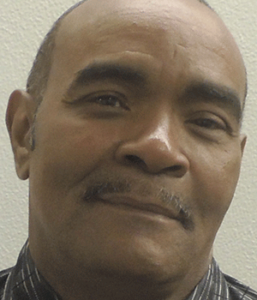 Reggie Williams, 57,
human services major
Background: "I lived in several different places but was born and raised in St. Louis city. I am married with three children."
Past occupation: "I was a truck driver. I lost my commercial license, and I needed to do something to put myself in a better position to make better income."
Career goal: "I want to become a drug counselor."
What he enjoys about campus: "I really like the atmosphere."
Biggest challenge: Trying to become computer literate. "Coming in, I didn't know nothing, absolute nothing, about computers. I just practiced and got better at the computer."
What has changed since he was in school: "School has tremendously changed since the last time I was in school. It was 1977, and now everything is done by the computer."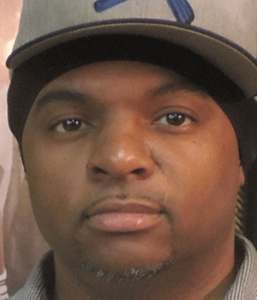 Maurice Pankins, 43,
biology major
Occupation: He owns Motown Barbershop in St. Louis.
Educational goal: He plans to earn a master's degree in nursing. He once attended Forest Park and recently transferred to the Florissant Valley campus.
Career motivation: "My mother died of breast cancer, and I wanted to find a cure or solution for the disease. It was something I always wanted to do. Also, it's a very secure field of work."
What he likes about being at Forest Park: "I can work with my teenager in high school. I chose community college because the tuition isn't ridiculous."
Reason for past setbacks: "I couldn't finish when I first started school, because I had children at an early age. I chose to wait till my children were less dependent on me before I could finish school."
Why he's changing careers: "My degree will create more options, more rewards. I'd rather be in the medical field than cutting hair. The good thing about being a barber is that I love to interact with my community, being able to discuss social issues. But with the medical field, I don't have the choice of who I work with."
What his family thought about him going back to school: "The family was very happy for me. They were extremely excited."
How college will change him: "I pretty much view myself as the same, just more familiar with the medical practice and more conscious of health awareness."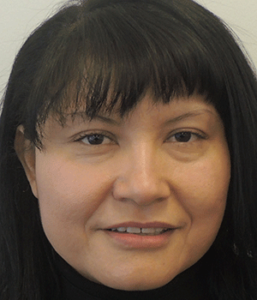 Jeanette Lopez, 45,
human services major

Background: She was born and raised in Managua, Nicaragua. "I came to America when I was 17 and finished high school."
Main goal: "I want to get a better salary."
Where she sees herself in the future: Working more with community youth and Latino youth, especially her kids and other children who are disadvantaged.
Side benefit of college: "I am a single mother with two children, a girl, 16, and a boy, 15. They admire me. They see me as a role model. They learn from me, and me going back to school has a very positive impact on them going to school." They see how education can help people be more successful and financially secure.
Biggest challenge: "The language barrier, although I am very confident in understanding the language. … I am a visual learner, but reading and writing is my biggest challenge due to the language barrier. I need to devote more time to focus on those challenges."
What has changed since she was first in school: "Time management. I used to have a lot of time and sense now that I because I am paying for these classes, the outcome will really affect me."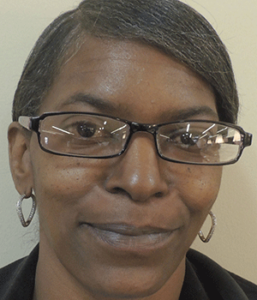 Harriet Meeks, 50,
accounting major

Background: "My father left the family a decent amount of money, so I was able to live off that money for the last 10 years. I'm very family oriented, and I'm an independent when it comes to politics. All my kids are grown — three daughters, 32, 27, 26, and eight grandchildren, four girls, four boys."
Past occupation: She was a baby sitter for her grandchildren.
Reason for college: "I came back to school just to do something, living off my inheritance. Now I'm furthering my education and self-improvement."
Career goal: "I want to be a business owner. I want to open a catering business with my daughter." Three of her friends are planning to help as investors.
How her family felt about her going back to school: "Everybody thought it was great." Her grandchildren are a little jealous that she has less homework than them.
Biggest challenge: "My fear of failure. I didn't want to go and not succeed. But then again, if I don't go, I'll never know what I can do. It's all about getting over your fear, putting your best foot forward and hoping and praying for the best."
What has changed the most since she was in school: "Whoa! It's been 33 years, and a whole lot has changed.
Everything is computerized now, and it's a lot easier, because you can Google. It's what you don't know. It's better now because of the Internet. The world is at your fingertips. You just got to get out there and explore it."
Advice to young people: "Put your money aside and invest later after it accumulates and be your own boss."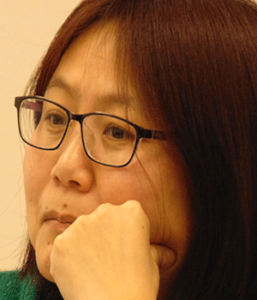 Zhao hang Cheng, 44,
nursing major

Background: She grew up in China. She is married and has a 12-year-old son.
Past occupation: "I was an architect back home."
Reason for returning to school: Her husband got a job in the United States, and she wanted to change careers. "Here in America, it's easier to find a job in nursing than being an architect."
Academic goal: "I want a bachelor's degree." She feels she is too old to earn an advanced degree.
How her family felt about her going back to school: "My family supports my choice."
Biggest challenge: The language barrier. "When you guys talk about something, I just don't understand. In China, only young guys are in college, but here, all ages you can find in the college. In China, after high school, students will change their career but not often."