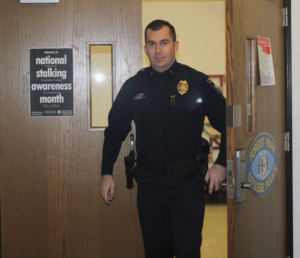 By Samantha Higgins
The Scene staff
It was nearly impossible for Forest Park students to walk the halls in January and not see posters announcing that it was National Stalking Awareness Month.
Why the publicity onslaught?
It's part of a St. Louis Community College effort to raise awareness about stalking, which is a problem on many college campuses.
"Probably most people know what 'stalking' means," said Forest Park Police Lt. Adis Becirovic. "But most probably aren't aware of the elements of the crime."
Campus Police defines stalking as "engaging in a course of conduct directed at a specific person that would cause a reasonable person to either fear for his or her safety or the safety of others or to suffer substantial emotional distress."
People who think they are stalking victims are encouraged to file reports with Campus Police, Room C-013.
"Even if you were thinking, 'It's not stalking. It's not sexual assault' … Just come (forward) and talk to us," Becirovic said. "We are here for students. We're here for staff. We're here for faculty. We're here for visitors."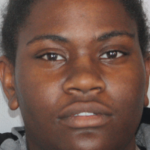 Stalking affects 7.5 million Americans every year, according to a study published by the Bureau of Justice Statistics in 2009.
Stalking is a crime that falls under Title IX, a group of anti-discrimination laws for federally funded education programs, as reported in both the Clery Act and Violence Against Women Act. It covers dating violence, domestic violence, sexual assault and sexual harassment.
STLCC police handled 12 Title IX reports from 2012 to 2014, including eight for stalking on the Florissant Valley campus and four for "forcible sex offenses" at Forest Park.
The college recently formed a Title IX Task Force, which includes Becirovic and Lara Meier, Forest Park counselor.
"The task force is a systemwide effort at all campuses with the goal to come up with outreach, prevention and awareness campaigns for the campus community," Meier said.