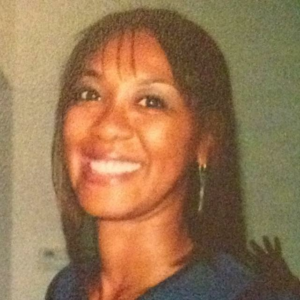 By Chris Cunningham
The Scene staff
St. Louis Community College has a new spokesman.
Kedra Tolson has been named interim executive director of marketing and communications, taking over the duties of Dan Kimack.
"We are very excited about Kedra coming in," said Chancellor Jeff Pittman. "She has a good history with the college and understands a lot of what we do. She has good marketing experience as well."
Tolson formerly served as campus coordinator for marketing and communications on the Florissant Valley campus.
The college hired Kimack in June of 2014 as director of public information and marketing. On Feb. 3, Pittman sent an email notifying employees of Tolson's promotion. When reached by phone, Kimack declined comment.
"Dan has left the college, and we can't share personnel issues with the public," Pittman told The Scene last week. "He'll be pursuing other business opportunities in the future."
At STLCC, Kimack led a department shake-up that reduced the marketing and communications staff from 19 to 14, changed job titles and descriptions and replaced some longtime employees with new faces.
Pittman praised Kimack for his service.
"He did a great job reorganizing the department and getting it set to the situation it is in now," Pittman said.
Pittman's email stated that the executive director position will be posted in the near future.
Tolson, 45, joined the STLCC staff in 1997, when she became assistant coordinator for community relations at Flo Valley.
She worked in media relations at University of Missouri-St. Louis from 2001 to 2010, then returned to Flo Valley as campus coordinator for marketing and communications.
"Education is my first love," she said. "Since I graduated from college, it was my goal to work at a college doing community relations. It's been my passion ever since."
Tolson said her biggest achievement at Flo Valley was establishing a public-relations council for faculty and staff.
"The council was designed for faculty and staff's voices to be heard about community outreach, branding and other public-relations issues," she said. "It was a way for me to survey those ideas and funnel them into the district office."
One of Tolson's goals is establishing a stronger media presence for the college and doing more community outreach.
Pittman noted that the college is working with an ad agency to promote its professional and transfer programs.
"We are also working on redesigning the website," he said. "It needs to be done."
Tolson graduated from Southern Illinois University Edwardsville in 1994 with a degree in mass communications. She and her husband, John, a Microsoft executive, have a daughter, Kelsey, 8.
In her free time, Tolson volunteers with youth organizations, and she likes to read.  Her last book was "Someone Knows my Name," a historical novel by Lawrence Hill.
"I'm a history buff," she said, "so that's one of my favorite books."