By Samantha Higgins
The Scene staff
Members of a new adjunct union at St. Louis Community College met this month to discuss what they want in a contract.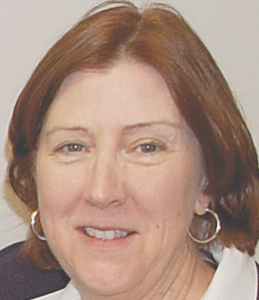 Discussion focused on results of a survey emailed to part-time faculty members, leaders said. They listed fair pay, protection against class cancellations and a process for advancement to full-time positions as key issues.
"I teach two different classes at two different places," said Richard Newman, who teaches English at Washington University and the Meramec campus of STLCC. "At both, I had no idea whether I was going to teach the classes or not until two weeks before the semester started."
Newman helped lead unionizing efforts on both campuses. On Oct. 31 and Nov. 1, adjuncts at STLCC voted 188-15 or join Service Employees International Union Local 1. Some 574 were eligible to cast ballots.
About 40 percent of adjuncts participated in the survey, said Local 1 Vice President Nancy Cross.
The next step is to form a contract-negotiating team. Adjuncts can nominate themselves or others by responding to an email sent by the union.

"Once elected, the team will meet and look over the survey and see if there are any important issues missing," Cross said. "At the same time, we will be requesting bargaining dates from the college."
The union hasn't contacted the college to start negotiations, said Kedra Tolson, interim executive director of marketing and communications.
Once negotiations start, college officials won't be able to talk to the media or otherwise reveal what is being discussed.
"Any blow-by-blow information is protected by the Sunshine Act," she said.
Adjuncts shouldn't expect changes in pay or working conditions in the near future. The process of negotiating and approving a contract could take months or even years, Newman said.
"The bargaining at Wash U has taken over a year, and we have accomplished next to nothing," he said.
The time it takes for union contracts to be negotiated is highly variable, Cross said. It depends how often each side is available to meet and level of disagreement on issues.