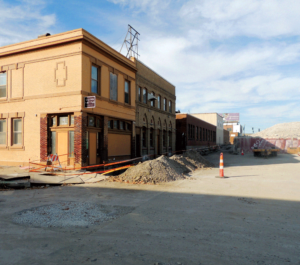 By Nana Ramsey
The Scene staff
The Kingshighway Boulevard bridge near Forest Park is closed for construction for up to two years, forcing many students, faculty and staff to drive around it.
"The detour is too long," said Jeremiah Williams, 18, an education major.
Williams lives south of the bridge, which is between Southwest Avenue and Vandeventer Avenue to the south and Shaw Boulevard to the north.
Southbound Kingshighway traffic has been rerouted on East Shaw and Vandeventer. Northbound traffic goes Vandeventer to McRee Avenue.
The detours can add about 10 minutes to non-rush-hour commutes and 20 to 30 minutes during rush hour.
"It changes the way I go places," said Tashia Couts, 19, a Forest Park nursing major.
Couts also complained that her car has slid at detour intersections and that construction debris has messed with her wheels.
The city hired contractor Kozeny-Wagner Inc. to demolish the more than 75-year-old viaduct and rebuild it. It was closed July 6. Workers are removing chunks of concrete before it is demolished.
The project is expected to take two years, rerouting more than 40,000 vehicles a day.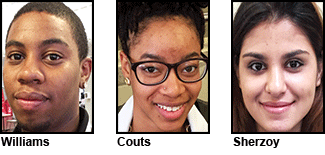 "The extra time is needed for Union Pacific that runs underneath," said Maggie Crane, spokeswoman for Mayor Francis Slay.
In other words, the contractor has to work around train schedules.
The bridge was reinforced in 2010 to provide stability until a replacement could be built. A 10-foot-long section fell off later and nearly hit a pedestrian, according to Fox News.
Two Metro buses have been rerouted because of construction. The 95 Kingshighway is taking Chouteau Avenue, Tower Grove Place and Magnolia Avenue. The 14 Botanical Garden bus is taking Northrup Avenue, providing access to the McRee bus stop.
The city says the new bridge will be 24 feet wider to allow more room for drivers and pedestrians. Sidewalks on each side will be 6 feet wide with 8-inch curb heights, but bicyclists will continue to use Macklind and Tower Grove avenues.
Najma Sherzoy, 19, a Forest Park general transfer student, has chosen not to take the Kingshighway detours, finding that interstate routes are faster.
"I hope (the construction) turns out well," she said. "The road was pretty bad."