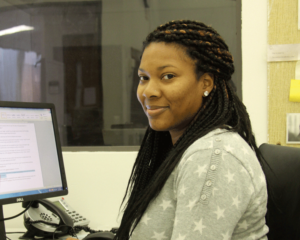 I'm a low-key Halloween celebrator.
I haven't put much effort into Halloween costumes since childhood. I don't enjoy haunted houses or horror films. Real life is scary enough these days. I can get my adrenaline rush just by watching the news.
I do have a favorite Halloween candy – caramel apple suckers – which also are low-key. I believe they are available only in the fall, but you aren't going to see them in gaudy displays at Schnucks or Walgreens. They tend to be pretty low on shelves.
No, I'm not passionate about Halloween, but I have a few common-sense tips to make the holiday season more enjoyable.
DO: Give good candy to trick or treaters
No one is obligated to participate in Halloween festivities. Most people who want to give candy to trick- or-treaters leave on their porch lights. My family likes to sit on the front porch and greet children.
If you want to skip this ritual altogether, don't turn on your porch light and don't answer the door for kids in costume. There's no need to hand out religious pamphlets or toothbrushes. Can goods won't be well received, either. Such "treats" should make you fear for your windows.
If you are going to give out candy to trick-or-treaters, get the kinds kids enjoy. Butterscotch and slow-melt peppermints aren't at the top of their favorite-candy lists.
DON'T: Let your kids eat candy before checking it
Children get excited when they are collecting treats in the neighborhood, but don't let them eat them until after they've been examined.
When I was a kid, I used to think my mom was just paranoid. She would unwrap every piece of candy from my Halloween bag and look it over. The sad part is, there are people in this world with sick mentalities. You don't want your kids to become victims to someone's mean prank.
Kids these days also have a lot more allergies than when I was younger. You can't control every piece of candy that goes into your child's plastic jack-o-lantern, but you can go through it when you get home to make sure it's safe.
DO: Get creative with your costume
When I am obligated to wear a Halloween costume, I am pretty boring. I always go with a black cat. It takes almost no effort. I put on all black, draw whiskers on my face with an eye-liner pencil and run to Walgreens for ears.
But don't let my dullness keep you from thinking outside the box for your costume. I love to see couples dressed as their favorite super-hero duos or families portraying casts of their favorite movies.
A couple of years ago, the gorgeous model Heidi Klum showed up at Quest Love's Halloween party dressed as an old woman. It was so convincing that most people didn't even know it was her.
Zombies are very popular, and it's so easy to look "un-dead." Torn clothes, a little makeup and you got it. Once dressed in costume, own the part. Walk slowly and groan and grunt the whole time. You may even want to bite a friend … If he or she is up for it.
DON'T: Wear an insensitive costume
Nothing is wrong with a costume related to a current event, character or person in the news. However, there are ways to do it without being insensitive to another culture.
If you want to dress up like Beyonce, all you need is a wig, a leotard and a microphone. There is no reason to make your skin darker.
If the only way to make your costume convincing is to wear blackface, then you either aren't being creative enough or you need another costume idea.
Some people see Halloween as an opportunity to make tasteless jokes. Last year, I was troubled to see so many white men who thought it was funny to dress as Ray Rice, the NFL player suspended for assaulting his then-fiancee. Even worse, some actually had girlfriends willing to portray the battered woman.
Halloween isn't the time to switch nationalities. Don't slap on a kimono and pretend you are a Chinese woman. Don't wear a bindi and a sari to portray an Indian. These are important parts of those cultures, not costumes.
DO: Throw a Halloween-themed party
It takes more than people coming to your house in costume to make a Halloween party. Put some effort into it.
Throw spider webs over your bushes. Get creative with your jack-o-lantern designs. Transform your basement or back yard into a haunted house. When I was a kid, I loved making creepy, headless scarecrows for the front porch. All you need are leaves and old clothes.
And don't forget the music. Believe it or not, you can get your crowd moving with tons of songs appropriate for a Halloween party.
Food options also are endless. A quick search on Pinterest reveals everything from "monster meatloaf" to "blood-splattered cookies."
DON'T: Be a bad Halloween party guest
If you have been invited to a Halloween party, don't be a jerk. Your host or hostess has created a delicious eyeball punch. Don't over-indulge and become "that guy."
You know him. He shows up at the party after already getting wasted at another party. He's probably dressed as a Mexican, complete with poncho, sombrero and burro. He might even have applied some brown makeup to make sure you understand he is from south of the border.
This year, you might find him trying to convince other partygoers that Donald Trump has the best plan for our country. Or chowing down on meatballs while spitting in the face of a young lady dressed as a sexy frog.
Halloween is supposed to be a fun holiday. Don't let a few tactless, senseless people ruin it for you and your family.