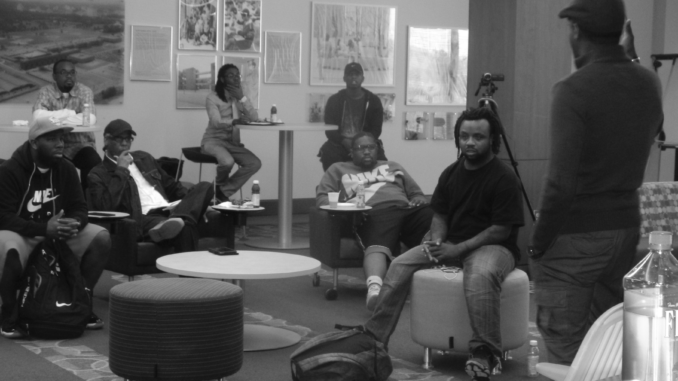 By Nana Ramsey
The Scene staff
The African-American Male Initiative is all about getting men to do the best they can in college.
It focuses on black males, but other races aren't turned away.
"We do everything we can to help," said Director Keith Ware, 30, who has been involved for five years.
About 240 students are involved in the program, which offers tutoring, mentoring and other services on the Forest Park and Florissant Valley campuses of St. Louis Community College.
One of Ware's biggest goals is seeing students transfer to four-year universities.
"It's the best thing since sliced pie," said AAMI Student Services Assistant Tony Marr, 22, a former mentor.
The program is designed for men who are serious about academic achievement. Marr has heard many success stories.
"These people are getting the help they need to succeed," he said.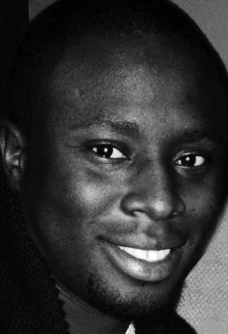 The AAMI office in F-223 is a second home for some students. It has a small room in back for studying.
"They skip everything to just be in here," Marr said.
Edward Thornson, 27, a computer science major, stops by the office to use computers and print assignments if needed. He used to do homework in the hallway.
"It's a room I can sit and get comfortable in," he said.
Thornson has taken advantage of tutoring services and is making A's in his classes.
John Dodge, 64, has been an AAMI tutor for two years. He helps students with math, accounting and physical science.
"Students have a multitude of opportunities," he said. "More should take advantage of them."
STLCC created the African-American Male Initiative in 2009 to help black men stay in school and make good grades, and to give faculty and staff a better understanding of the challenges those men face in and out of the classroom.
"It breaks down stereotypical racial barriers," Marr said.
Dodge believes the program also helps students navigate through the college bureaucracies, whether involving registration or financial aid.
AAMI is funded by a grant for Predominately Black Initiations, awarded by the U.S. Department of Education.
New students are welcome in the program. Mentees must be males who have fewer than 25 credit hours completed and who are taking six credits (fall or spring) or three credits (summer) on the Forest Park or Florissant Valley campuses or at Harrison Education Center.
Mentors must be students who have completed at least 21 credit hours at STLCC, who are enrolled at Forest Park, Flo Valley or Harrison, who have maintained a 2.0 grade-point average and who want to see other students succeed.
For more information, stop by F-223 from 8 a.m. to 5 p.m. Mondays through Thursdays or 8 a.m. to 4:30 p.m. Fridays. Or contact Keith Ware at 314-951-9577 or email kware14@stlcc.edu.