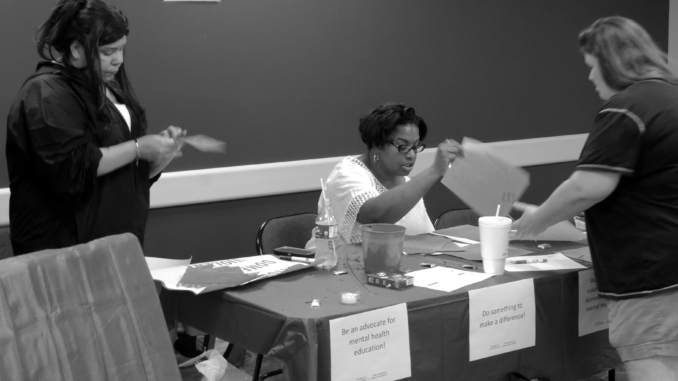 By Samantha Higgins
The Scene staff
Elizabeth Womack speaks openly about growing up with a physically abusive father who was addicted to alcohol, drugs and gambling.
"I don't remember it, but when I was about 5 years old, I left a toy on the floor, and my dad stepped on it," said Womack. "He got angry and threw me across the room, where my jaw hit a bookshelf. Then my mother stepped in to defend me, and he beat her."
Womack, 38, a life sciences major, is working with two other women on the Forest Park campus to raise awareness of domestic violence. October is Domestic Violence Month.
Belinda James is founder and chief executive officer of the nonprofit organization Project DEAMHI, Inc. Its mission is "to bring opportunities for discussion, education and awareness to mental health issues."
James works closely with Corine Reed, founder and chief executive officer of We Believe, Inc., a company that provides emergency support services for domestic-abuse survivors.
The women organized a flash mob on Oct. 1 in the Forest Park cafeteria. Next will be an informational session from 11 a.m. to 2 p.m. Oct. 13 in Café East and Café West.
"The plan is to separate the students and the teachers to get a more clear understanding of what everyone thinks domestic violence is and then compare the two," said Womack.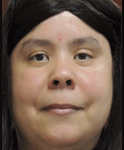 The women also have planned a fashion show and masquerade party on Halloween in the Mildred E. Bastion Center for the Performing Arts. Tickets cost $15 (half price for students).
Womack is holding a toiletries drive throughout the month of October in partnership with Project DEAMHI, Inc.'s So Fresh and So Clean Program, which was developed by young people for young people.
Donations will be collected in tubs around campus and be provided to elementary, middle, high school and college students as well as survivors of domestic violence.
Domestic abuse can be a complex issue. The U.S. Department of Justice defines it as "a pattern of abusive behavior in any relationship that is used by one partner to gain or maintain power and control over another intimate partner."
The violence takes place among people of all races, religions and socio-economic levels and affects not only victims, but family members, friends and the community.
Womack said her mother, brother and sister all suffered from physical, mental or emotional abuse at the hands of her father.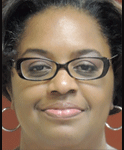 "I remember one day we came home, and everything was gone," she said. "He sold everything in the house, including our fridge with all our food in it."
Womack's history has compelled her to help raise awareness of domestic violence and reach out to others with similar experiences.
"I feel like because I have experienced something like that, I can relate to them, and even though I don't have professional training, I can sympathize because I have been through it myself," she said.
Womack met James and Reed during spring semester, when she was serving as Forest Park Student Government Association president. They participated in an SGA panel discussion called "A Day of Dialogue."
James and Reed waved their speaking fees for the panel and asked that the money go toward funding campus awareness programs.
"Our hope is to combat assumptions and increase understanding about a person's journey (with domestic violence)," said James.
"Our main focus is stopping the cycle of abuse and provide survivors with support and resources," added Reed.