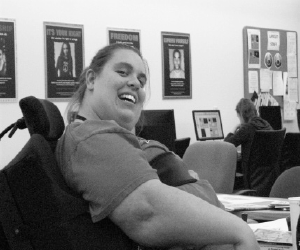 My two favorite Tyler Perry movies are "Why Did I Get Married?" and "Why Did I Get Married Too?"
The first is a comedic drama, released in 2007. It's about the difficulty of maintaining a solid relationship in modern times.
Four married couples (who also are college students) and another friend go to Colorado for an annual reunion, but the mood shifts when one couple's infidelity comes to light.
The reason I like the movie is that it teaches people about marriage by showing very real-life and honest representations of how some relationships work.
For example, Malik Yoba's character, Gavin, cheats on Janet Jackson's character, Patricia. She considers committing suicide after a very long, traumatic argument with her husband.
Patricia ends up not committing suicide, which is clearly not the answer. There are better options, such as marriage counseling, talking to someone in your family or moving out.
The movie also taught me about being an independent woman who doesn't need a man to support her economically. (I don't plan to get married.) Angela was never afraid to stand up for herself and speak her mind.
That being said, if I were to get married, Angela's husband, Marcus, is exactly what I would look for in a mate. He has some questionable characteristics, but overall he is a good man.
"Why Did I Get Married?" was written by Perry and produced by Perry and Reuben Cannon. Perry also is in the cast, along with Jill Scott, Sharon Leal, Tasha Smith, Michael Jai White, Richard T.
Jones, Jackson and Yoba. The movie made nearly $56 million at the box office.
"Why Did I Get Married Too?" (2010) was just as good as the first movie. The same four couples travel to a marriage retreat in the Bahamas. The men and women separate to talk about the good and bad things about their marriages.
The movie reminded me to be thankful for what you have instead of dwelling on what you don't have.
I also learned an important life lesson when Gavin died in a car accident. It's best to stay in a good mood and to value friends and family. You never know when life will end.
"Why Did I Get Married Too?" was directed, produced and written by Perry. It made more than $60 million at the box office.
Perry's movies aren't the only thing I like about him. His real life is an inspiration.
Perry was born Emmit Perry Jr. in New Orleans, La. He legally changed his first name to Tyler at 16 because he did not want the surname of his abusive father.
In a 2009 interview, Perry told Essence Magazine that he watched his father toss his mother around and that he also endured physical cruelty. He admitted that some days he thought of killing himself or his father. To make matters worse, a family friend reportedly molested him as a child.
As a young man, Perry wrote letters to himself as a form of therapy, helping him to cope with his horrific past. That became the basis for a stage play, "I Know I am Changed."
Since that time, Perry has achieved great success in the film industry. He has covered topics such as redemption, distressed women, faith, forgiveness, and love.
Perry also is the New York Times bestselling author of "Don't Make A Black Woman Take Off Her Earrings: Madea's Uninhibited Commentaries On Life And Love."
He has created the television shows "House of Payne," "The Haves and Have Nots," and "Love Thy Neighbor" and wrote and performed in a play titled "Madea on the Run."
My cerebral palsy causes everyday struggles, both emotional and physical. They are different than the problems Perry has faced, but I'm inspired and encouraged by his life and work.