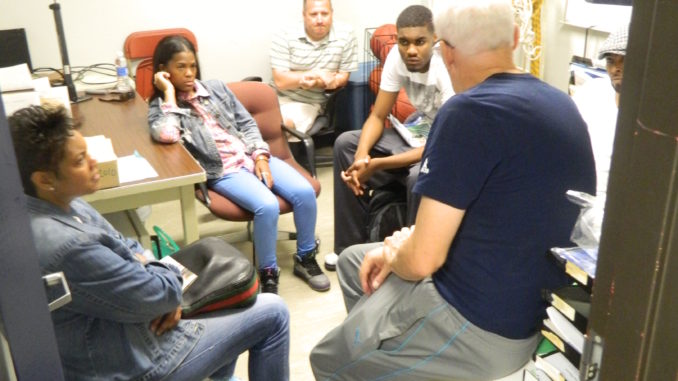 By DeJuan Baskin
The Scene staff
St. Louis Community College has hired its third men's basketball coach in three years.
Tip off for Coach Terry Collins was June 1.
Collins, 60, of St. Louis, formerly worked as assistant head men's basketball coach at Ave Maria University in southwest Florida.
"I wasn't looking to leave, but I have a lot of respect for Shawn Summe," Collins said.
Summe became STLCC's athletic director in January. He formerly worked with Collins as athletic director and head men's basketball coach at Ave Maria.
Collins comes with 30 years of coaching experience, both at community colleges and universities. He has taken teams to regional and national championships but never brought home a national title.
"(The STLCC position) is a chance for me to do so before the shot clock expires on my career," Collins said.
Collins replaced former Head Coach Randy Reed, who accepted the positions of athletic director and head men's basketball coach at Cardinal Ritter College Prep High School in St. Louis.
In 2014, Reed was named National Junior College Athletic Association Coach of the Year and helped the Archers finish seventh nationally. He had replaced retiring coach Randy Albrecht in 2013.
Collins and Summe agree that winning basketball games is not their only goal.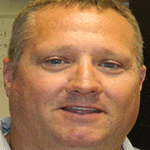 "We want to graduate players and make sure they have the tools they need to succeed in life, not just in athletics," Summe said.
Collins' career began in 1983 at the Granite City campus of Belleville Area College, now Southwestern Illinois College (NJCAA, head). He also coached at Washington University in St. Louis (NCAA, assistant), Lincoln Trail College (NJCAA, head), Indiana Tech (NAIA, assistant), South Suburban College (NJCAA, head) and Daley College (NJCAA, head).
When STLCC hired Collins, college press releases quoted two of his former players.
"He is one of the most dedicated and hardworking coaches I have ever been around," said Chris Whitney, director of player development for the NBA's Charlotte Hornets. He played for Collins from 1989 to 1991 at Lincoln.
"(Collins) has a way of turning young boy's that buy into his program into productive young men."
Another former Lincoln player is Terry Johnson, now assistant men's basketball coach at Butler University. He played for Collins from 1992 to 1994.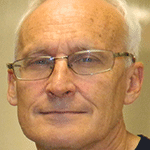 "Collins is the reason why I am where I am today," Johnson said. "His passion and energy for the game of basketball is what he instills in his players, and his impact goes beyond the court."
STLCC campuses had separate teams for all sports until 2011, when the district consolidated under the Archers name. Collins thinks that was a smart move.
"It increases the opportunity to build a quality roster," he said.
The men's basketball team posted winning records for the first three seasons after consolidation. Last year's record was 14-16. Collins is looking to rebuild and return to a winning tradition.
"Right now, I'm in the process of going through one-on-ones with different players," he said.
When asked about his goals for the Archers, Collins quoted legendary NCAA Hall of Fame coach John Wooden, who said, "Success is peace of mind in knowing that you did your best to become the best you are capable of becoming."
"That's the goal every year," Collins said.
Collins grew up in Los Angeles, where attended Pater Noster High School and Occidental College, where President Barack Obama spent his first two college years.
Beyond basketball, Collins is a deacon with the Catholic Archdiocese of St. Louis. He is single with no children.
Summe is optimistic about Collins and his future as Archers coach.
"With more than 25 years of coaching experience and no championship on the books for him, we want to get him one here," Summe said.