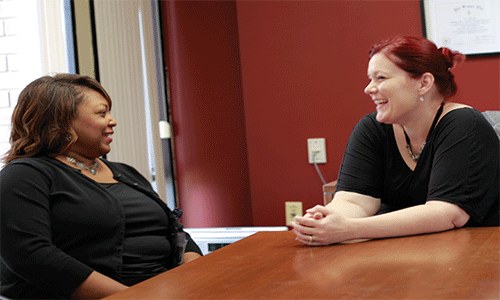 By Seth Kirkpatrick
The Scene staff
Forest Park is undergoing big administrative changes with the departure of Vice President of Academic Affairs Tracy Hall.
Hall, 47, a St Louis native, left campus June 30 to become president of Southwest Tennessee Community College in Memphis.
"It has been my goal to move into a presidential role," she said. "Not for the title, but for the opportunity to help lead a great institution and to play a role in improving student's lives."
Hall served as vice president for four and a half years.
She is most proud of her work in restructuring Forest Park's Academic Support Center. It consolidated tutoring and other services.
"Students who use the Academic Support Center have higher GPA's and higher retention," said Interim President Rod Nunn. "Getting all of those resources in one place has been a positive step."
Tutoring supervisor Ashley Porter agrees.
"(Before the consolidation) some students didn't know exactly what resources were available because everything was so spread out," she said.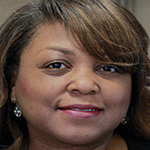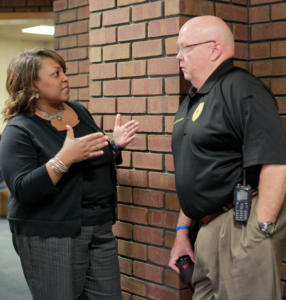 Ame Mead-Roach, former dean of humanities, has been tapped as interim vice president of academic affairs. Sandra Osburn, former Communications Department chair, will act as interim dean.
Hall graduated from McCluer High School in Florissant before attending Southeast Missouri State University in Cape Girardeau for two years.
She got married in 1986 and moved back to St Louis, earning her bachelor's degree in speech and mass communication at University of Missouri-St Louis with a focus on journalism.
A location change prompted a career change when Hall's husband, Anthony, joined the U.S. Air Force and was stationed in Witchita, Kan.
Hall entered a master's program at Witchita State and met John Gaston, a faculty member who asked her if she would be interested in teaching.
"That's what set my path to being an educator," Hall said. "I will never forget Dr. Gaston. … He helped me see the possibilities for me in higher education."
Hall taught at St. Louis Community College at Meramec and Metropolitan Community College at Kansas City before serving as a Metropolitan administrator for six years.
She moved back to St. Louis in 2011 to take on the job at Forest Park.
Beyond the Academic Support Center consolidation, Hall helped make the campus's annual report available online. She likes the idea of transparency, giving taxpayers an in-depth look at programs, as well as strengths and weaknesses.
Nunn described Hall as an "engaging leader" who is respected by colleagues.
"When you meet Tracy, you get a sense that she is passionate about the college and the community college environment," he said. "She relates to faculty. She relates to students."
Hall has three children, two boys and a girl. She will start work at Southwest Tennessee on July 13.
"(I feel like) a child waiting for Christmas morning," she said.