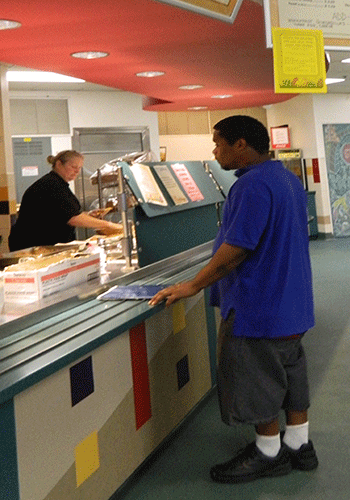 By Jennifer Hearn
The Scene staff
Grocery stores and restaurants across the country have been struggling with egg prices due to the avian flu outbreak.
Forest Park is no exception.
On June 8, the cafeteria increased prices on all menu items that contain eggs or turkey by 20 cents.
"The current avian influenza outbreak continues to affect U.S. layer hens and will now have a direct and severe impact on our café operations," according to a letter posted on a bulletin board.
The letter came from Treat America, the private company that operates cafeterias on St. Louis Community College campuses.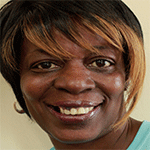 Cafeteria Manager Sue Doyle isn't sure if price increases have kept students, faculty or staff from buying affected items.
"It's too soon to tell since sales are already down due to the summer," she said.
Avian influenza is a disease caused by infection with Type A bird flu viruses.
"These viruses occur naturally among wild aquatic birds worldwide and can infect domestic poultry and other bird and animal species," according to the Centers for Disease Control and Prevention website.
"Avian flu viruses do not normally affect humans. However, sporadic human infections … have occurred."
More than 48 million infected chickens and turkeys in the Midwest have died or been euthanized since May, creating a higher demand and raising prices.
Doyle was able to buy a case of eggs for $19 two months ago. Now the cost is $43.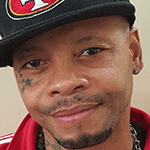 Cafeteria prices have gone from $1.95 to $2.15 for two eggs, $2.50 to $2.70 for an egg and cheese sandwich, $4.35 to $4.55 for a three-egg omelet and $5.75 to $5.95 for a turkey sandwich.
"It's something we can't control, like bus passes and gas," she said. "I don't like it, but we have to live with it."Hospitality tourism major Angela Johnson, 52, isn't outraged by the price increases.
Human services and juvenile counseling major Chester Henderson's favorite breakfast item in the cafeteria is the egg, meat and cheese sandwich. Its price has gone from $3.60 to $3.80.
Henderson, 34, thinks prices on all cafeteria items are too high all the time.
"The food is not affordable for college students," he said. "I would prefer not to eat there."
Doyle hears such comments from students on a regular basis. She said one factor that affects prices is the college's location.
"A few pennies more on all menu items is because of a higher (restaurant sales) tax rate due to being so close to downtown," she said, noting the tax is more than 10 percent.
"Here we are at a college where everyone is broke, and we have higher taxes."
Doyle isn't sure when prices on menu items containing eggs and turkey will return to normal.
"I would imagine it would take a few months," she said. "That's why I put up (flyers) instead of changing the menu boards."