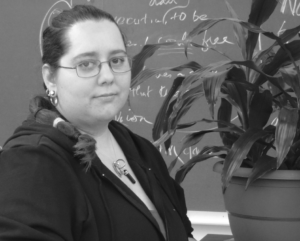 Summer is upon us!
Some of you are going on vacation. Others are coming back to Forest Park for summer semester. Most students will be hanging around the house and working.
What do you have planned for your days off? Understandably, most students have tight budgets and can't afford pricy entertainment, but there's actually a lot to do around St. Louis that's free or cheap.
Here are some of the best places:
World Bird Sanctuary

To get started, let's talk birds. The World Bird Sanctuary is at 12 Bald Eagle Ridge Road in Valley Park. It's free to go and watch the birds (donations welcome).
There also are shows offered at varying prices, so visit the website to see what's happening.
Purina Farms

What about other animals? St. Louis has you covered.
Everybody knows about Grant's Farm, but how about Purina Farms? Yes, as in the people who make your pet's food.
The St. Louis area is home to the company's farm, which people can visit free (parking is also free unless there's a special event).
The farm is at 200 Checkerboard Drive in Gray Summit, just 10 minutes west of Six Flags in Gray Summit. Check out the website for an event calendar and directions.
Old Courthouse

If Valley Park or Gray Summit is too much of a drive for you, or you rely on public transportation, there's plenty to do in downtown St. Louis. Pack a lunch and head to the Old Courthouse at 11 N. 4th St.
The courthouse was the location of the famous Dred Scott case in 1857. It is housing the Museum of Westward Expansion while the Jefferson National Expansion Memorial grounds are under renovation.
Gateway Arch

While you're at the Old Courthouse, if you have a little bit of cash, you can pick up tickets to ride to the top of the Gateway Arch. They cost $10 for ages 16 and older and $5 for children ages 3-15.
Be sure to allow 30-45 minutes, though, because the lines can be long and security has to check you out.
Cathedral Basilica

If history isn't your thing, maybe church architecture or religious art will do it for you. The Cathedral Basilica, at 4431 Lindell Boulevard, welcomes people to walk through the church between Masses during the week.
Guided tours are also available by appointment. Just call ahead to make sure no big events are going on.
Pulitzer Foundation

Another place to view art is the Pulitzer Foundation for the Arts. Renovations were recently completed, and exhibits just re-opened this month. Admission is free on Wednesdays and Saturdays.
Pulitzer is at 3716 Washington Boulevard in South City. This summer's exhibit is "Richard Tuttle Wire Pieces."
Magic House

You probably already know about the Magic House at 516 South Kirkwood Road in Kirkwood. But did you know that it's open for Family Night between 5:30 and 9 p.m. every third Friday. It's free! If you go, be sure to be early, as people begin to line up.
Museum of Transportation

If your kids like planes, trains and automobiles, and you have some cash to spend, the Museum of Transportation is the place to go. It's at 3015 Barrett Station Road, just outside Kirkwood. Tickets cost $8 for adults and $5 for kids ages 3-12. There's a mini train ride available for an extra $5.
Shakespeare in the Park

Summer is also time for special events. Forest Park will host Shakespeare in the Park at 8 p.m. May 22 through June 14. Shows are free (concessions available on site). Be early if you want good seats.
This year's show will be "Antony and Cleopatra." Each performance is preceded by a 90-minute Green Show with jugglers, musicians, clowns and crafts.
Pagan Picnic

Tower Grove Park will host the annual Pagan Picnic from 10 a.m. to 7 p.m. June 6 and 10 a.m. to 5 p.m. June 7 with free entertainment, shopping with local and traveling vendors, and the yearly raffle.
PrideFest

St. Louis PrideFest is always fun and is downtown at Soldier's Memorial Park this year, June 26-28. It will include the Pride Parade at 11 a.m. on June 28, as well as vendors and live entertainment.
Festival of Nations

The glorious Festival of Nations will be Aug. 29 and 30 in Tower Grove Park by the St. Louis International Institute, with more vendors, more entertainment and more proof that St. Louis is a very culturally diverse city.